New Food on the Block
September 17, 2019
by Brooklyn Fare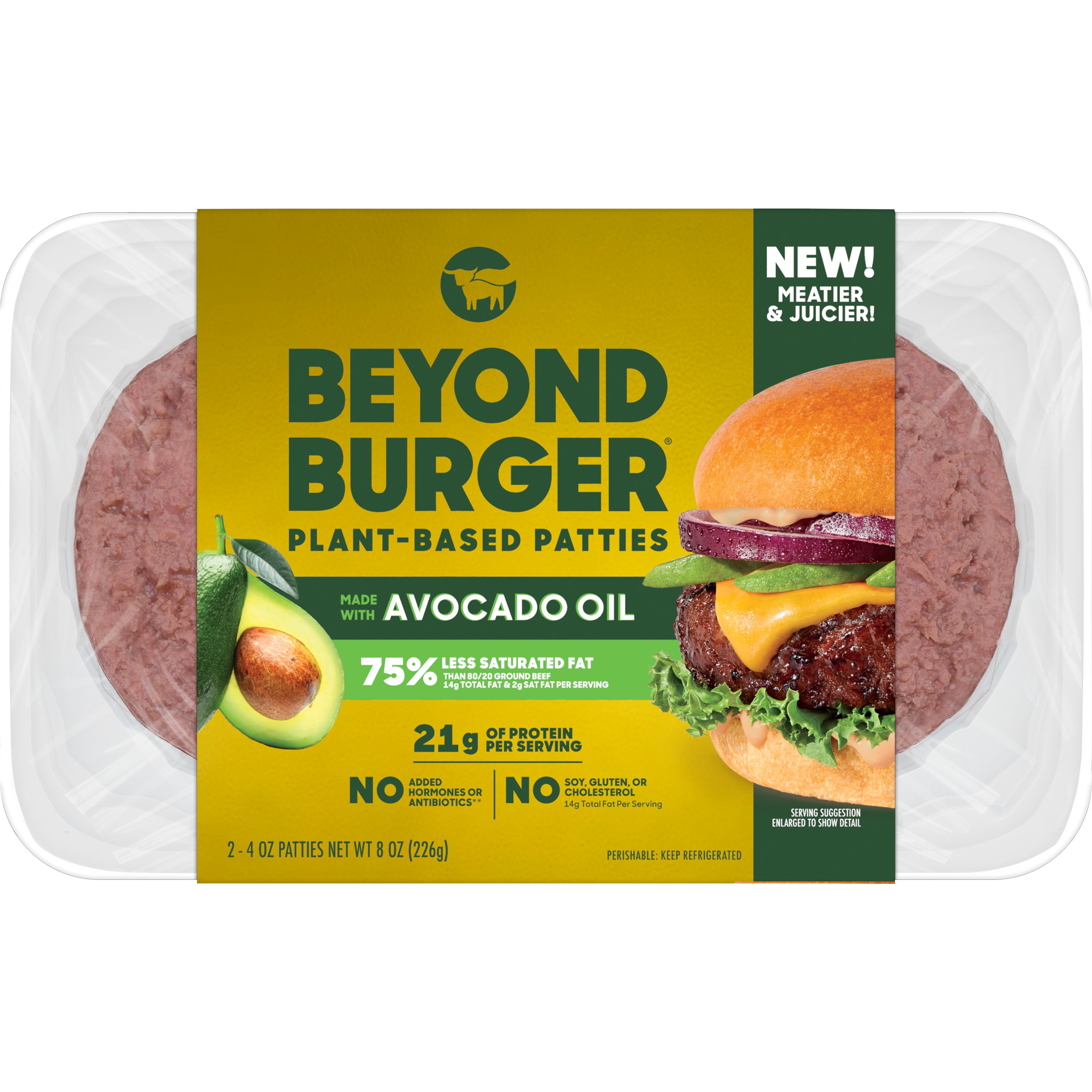 Beyond Burger plant-based patties
Plant-based eating has become increasingly relevant, as its benefits reach both nutritional and environmental spheres. Beyond Meat products come forward as a strong addition to the plant-based market.The Beyond Burgers contain a hefty 20g of plant protein per serving, are non-GMO, and soy/gluten-free. Bored of burgers? Use these as a substitute for ground beef in pastas, tacos, or chilis.
Kaari Foods plant-based dressings
Tired of searching for vegan alternatives to classic salad dressings, sisters Kellie Shoten and Amanda Johnston created Kaari plant-based dressings made from organic, vegan, gluten-free, and non-GMO ingredients. Flavors to try include Creamy Verde, one of their family's favorites, made with avocados, cashews, and lime — or the eggless and dairy-free Creamy Caesar, made with avocado oil, extra virgin olive oil, capers, and vegan Worcestershire. Try one to spice up a salad or as a compliment to any crudité!
Jeni's Splendid Ice Cream assorted flavors
Jeni's artisanal ice creams are made with grass-grazed Ohio cows milk and whole ingredients sourced from farmers and purveyors who share the company's values of quality, purity, and sustainability. No need for synthetic flavorings or dyes — a delicious scoop of Jeni's reminds us of what ice cream should taste like. Flavors to try this fall include Gooey Butter Cake, a cream cheese ice cream with bits of buttery vanilla cake, or their dairy-free alternatives like the Dark Chocolate Truffle and Cold Brew Coconut!
Rockaway Brewing Company Rockaway IPA
Born in Long Island City with roots in Far Rockaway, this mellow gold brew offers notes of tropical fruits and citrus, with a crisp, hoppy finish. A perfect addition to any backyard barbecue or as a refreshing apéritif to start your meal, you'll be smiling knowing you're supporting a local brewery with every sip.
Cambozola imported cheese
For those who find Gorgonzola and other blues too pungent, give its German cousin, creamy Cambozola a try! This buttery cow's milk cheese is a cross between Camembert and Gorgonzola, made in a triple creme style with a light punch of blue that doesn't overtake the senses. The smooth texture makes it great for spreading over bread or crackers, melting into sauces, or layering on a sandwich for a kick of flavor.